With over 30 years' experience, Precision Colour Printing is a specialist magazine and catalogue printer committed to delivering a reliable, flexible and responsive service using cutting edge technology.
PCP work with over 400 magazine titles for a number of publishers across the UK and Ireland with an impressive wealth of experience and knowledge across all sectors from consumer titles, business to business and technical institutions.
Create Onsight were tasked to create a promotional piece of literature that demonstrated their vision, values, experience, technical ability, creativity in print and reliability. The project was planned alongside PCP and includes various special print techniques from a foil blocked cover to spot and drip off varnishes… this brochure has it all!
Our brief was to present PCP at the forefront of new print technology, hence the phrase 'The best way to predict the future is to create it', placed over an image of their new Komoro printing press. Other content includes information on the development of the business over the years, case studies and quotes from previous print jobs and information on PCP's green credentials and vision and values. The result is modern, colorful and creative example of design and print.
The final design was then carried over various trade publication adverts is various giving a consistent look and feel to the campaign. Due to the success of the project there are already plans to produce an updated version in 2019.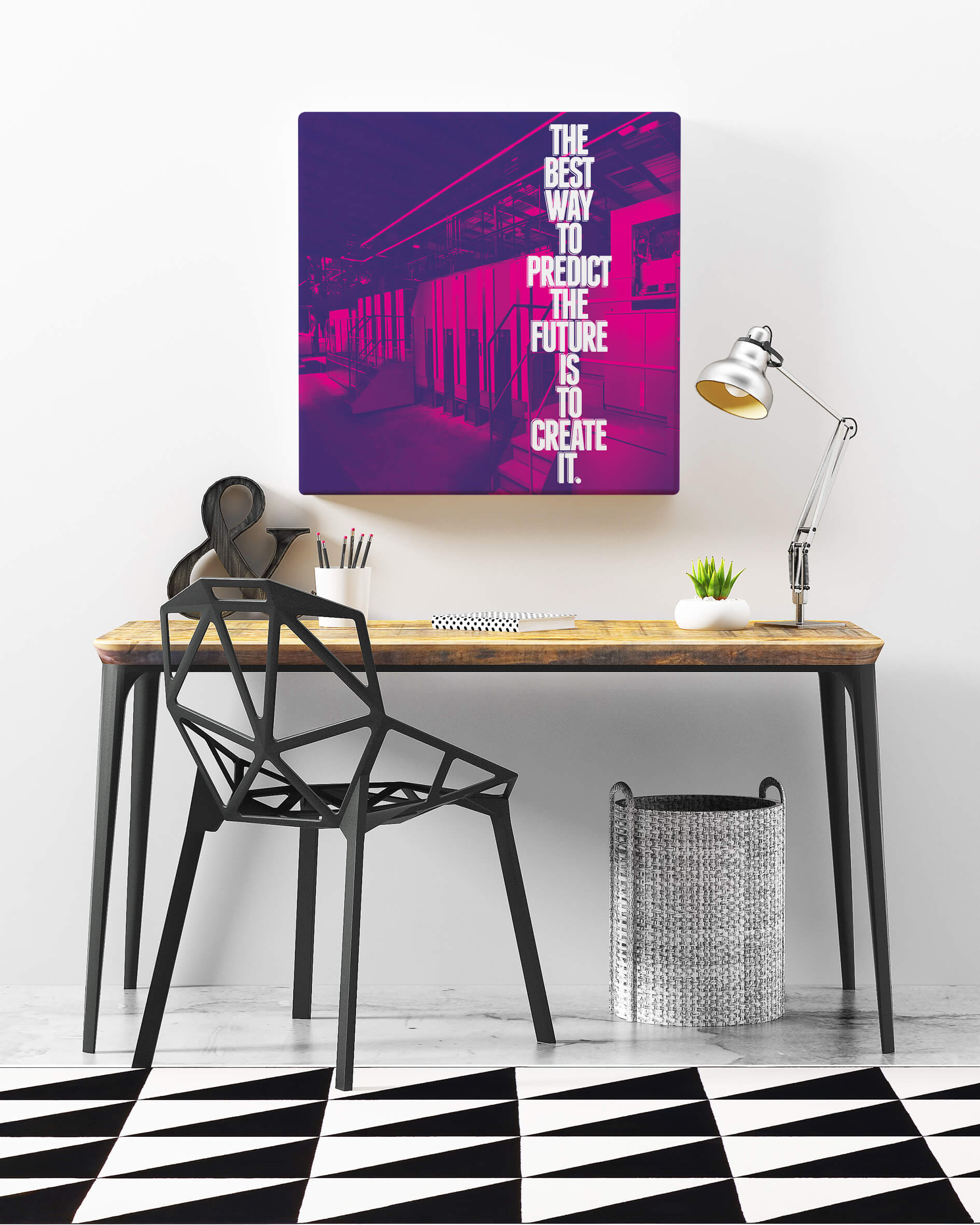 WEB DESIGN | GRAPHIC DESIGN | BRANDING | MARKETING
Create Onsight are an independent creative, web design, graphic design and branding agency.
We have an infectious enthusiasm for making things, solving problems, building brands and, most importantly, having fun doing it.
We've designed everything from branding and company logos for startups, to strategic marketing campaigns, to web design for e-commerce, to graphic design for brochures, leaflets and annual reports... the list goes on!
Need a new website or brand for your business? Contact our Creative Director, Leigh at design@createonsight.co.uk or by using the enquiry form at the bottom of this page.