The face of Human Resources within business has changed dramatically in the past ten years. Today's modern HR professionals are more strategic than ever, always looking to align with the overall business goals and provide a service to their client base, the people within the organisation.
Delphi Technologies are no exception to this with a forward thinking HR department, always looking to improve services and deliver above and beyond to meet the business goals. In short, HR is defined by both the strategic value it offers and the services it provides to the business.
Create Onsight were commissioned to brand and design marketing materials for a new structured HR service within Delphi Technologies, one of the world's leading suppliers of automotive parts globally. The HR department now operate under the brand of the 'People Service Centre'. The People Service Centre supports all colleagues in line with company policy and legislation to:
Protect the business - by ensuring that they are legally compliant and consistent across the organisation.
Free managers from administrative and HR tasks, so that they can focus on their fields of expertise.
Create Onsight worked with Delphi Technologies to come up with a consistent, clear and dynamic brand to inform people within the business of how the new department operates. The brand was rolled out across multiple sites within the UK and across various platforms from, eshots and internal on screen communications to posters, banners stands, information cards and table top cards.
A major part of the work involved the design, build and implementation of an internal HR Portal where colleagues can access information ranging from policies and procedure to companywide events.
Please read more below: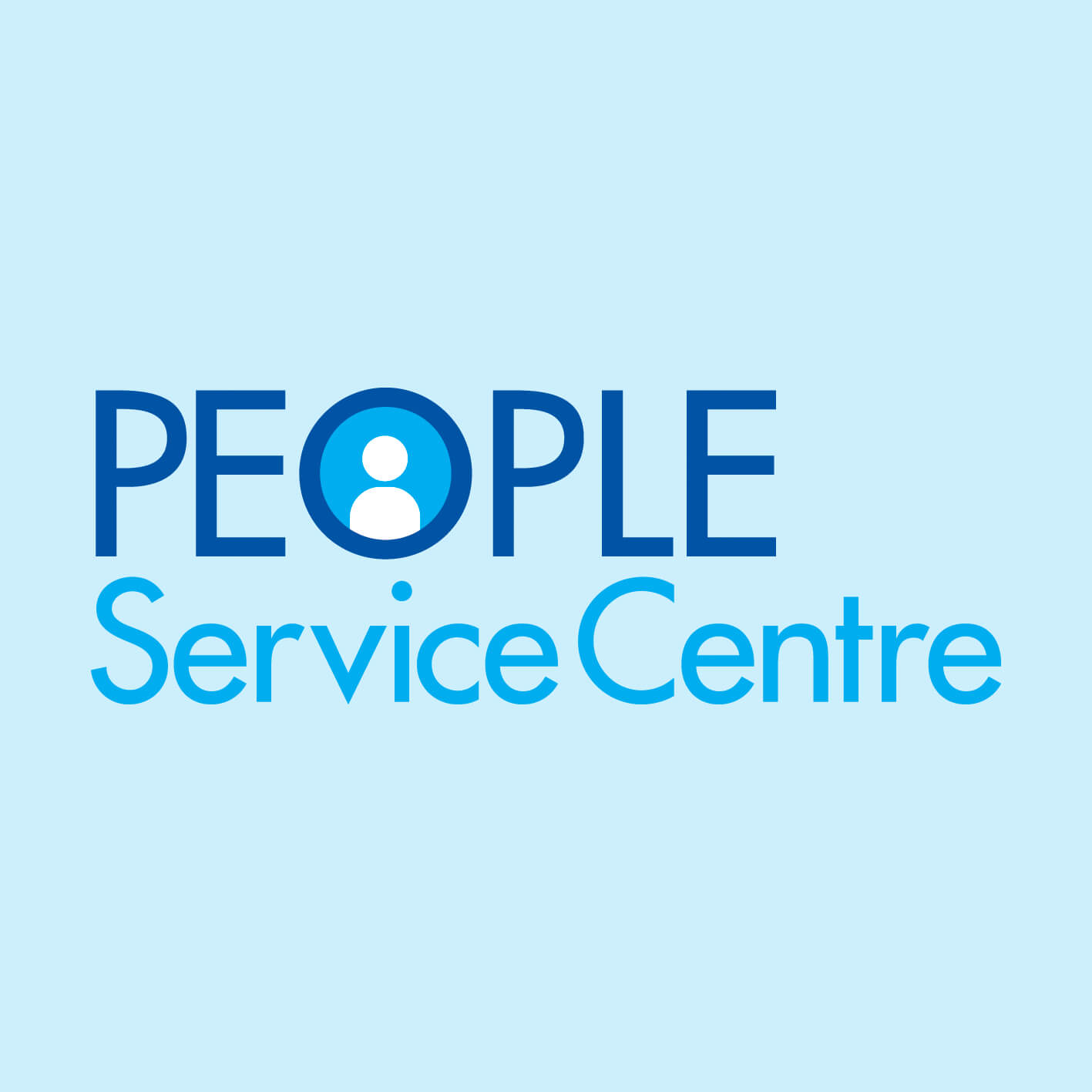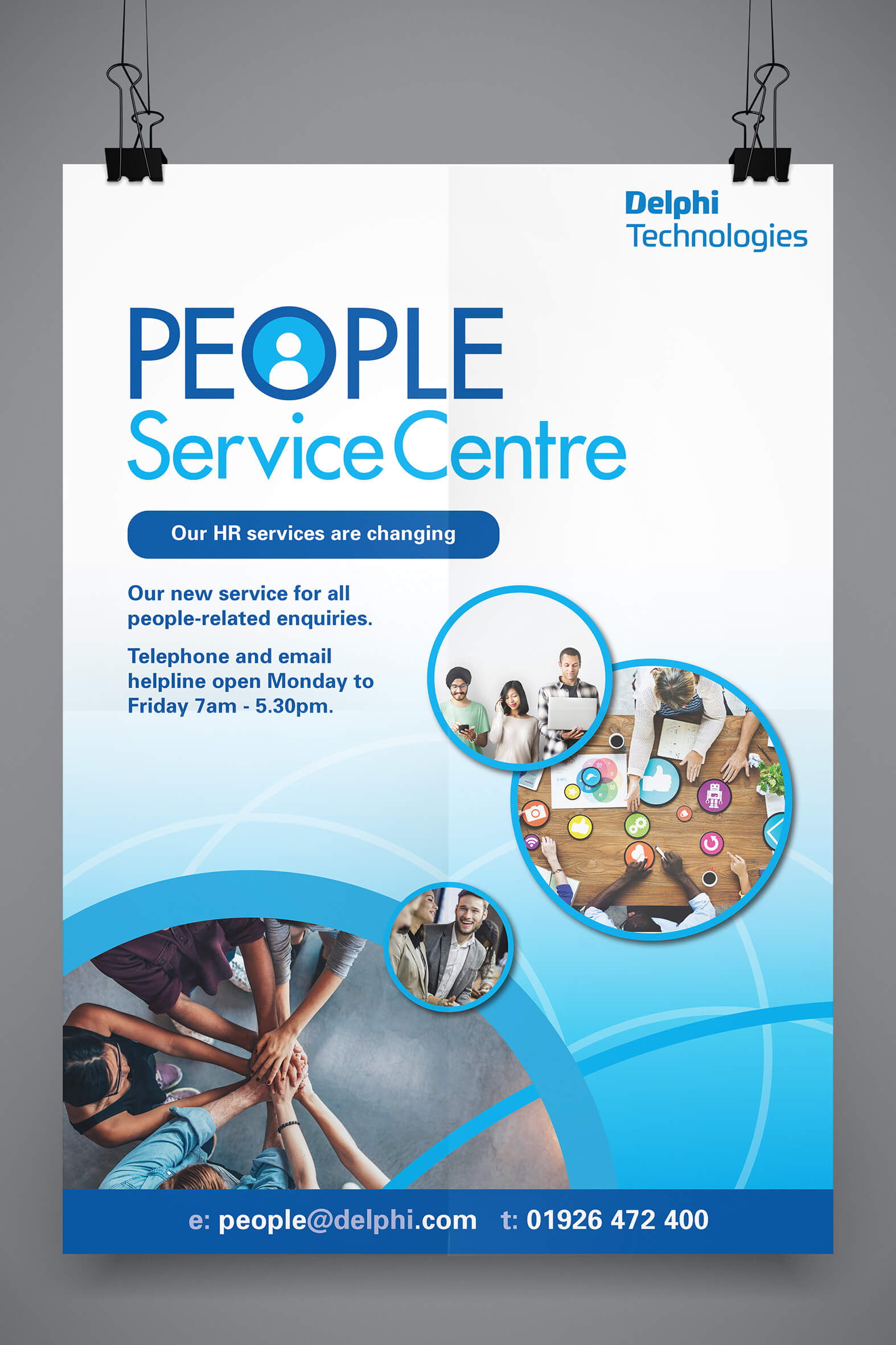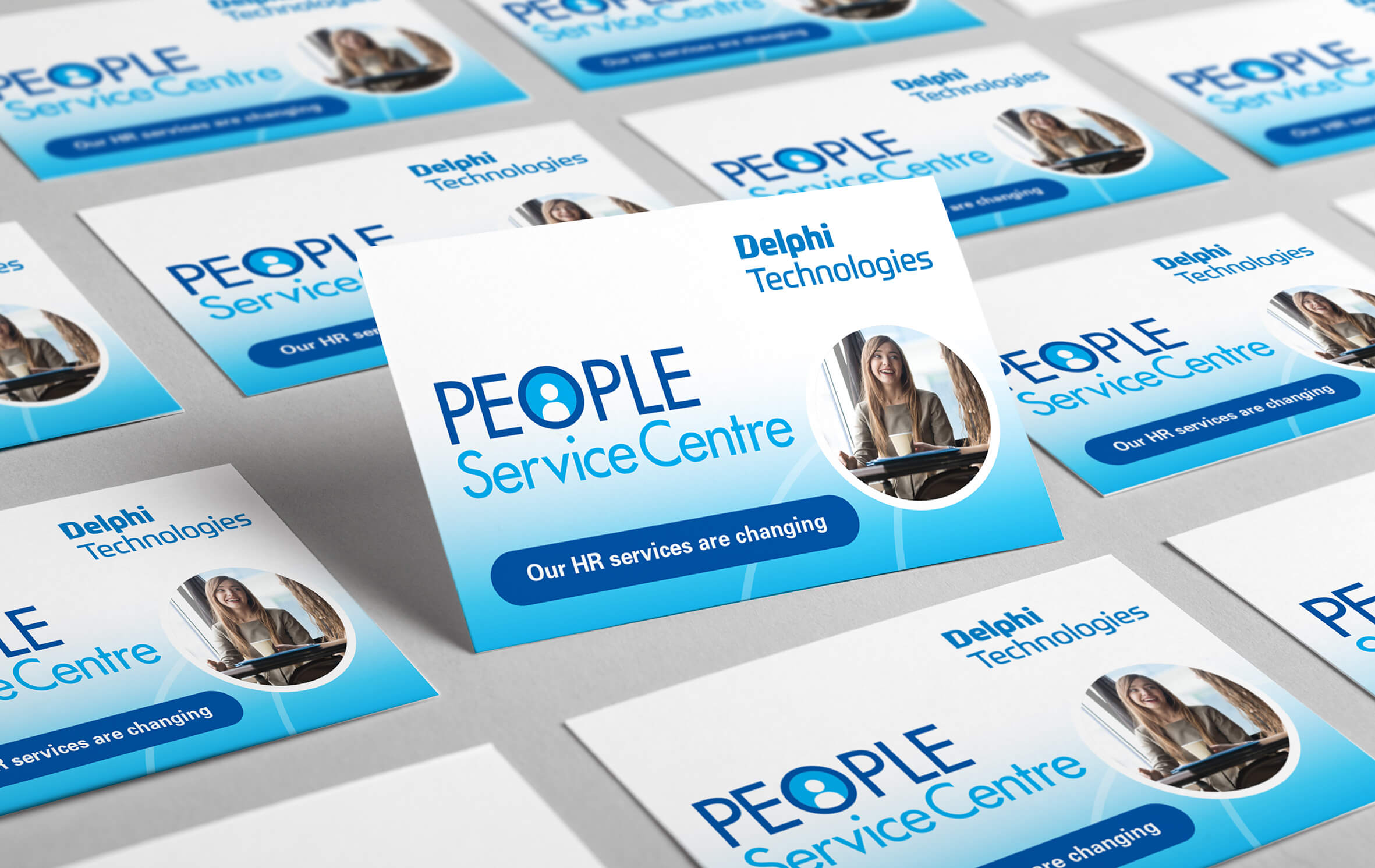 What is the People Portal?
The Delphi People Portal is a one-stop-shop for Delphi employees and staff to access policies, documentation and HR based content. The system is fully responsive meaning it is accessible via desktop, tablet and mobile devices both on and off site. The People Portal was designed and built by Create Onsight within SharePoint 365 which means access for users on smart phones and pads from anywhere.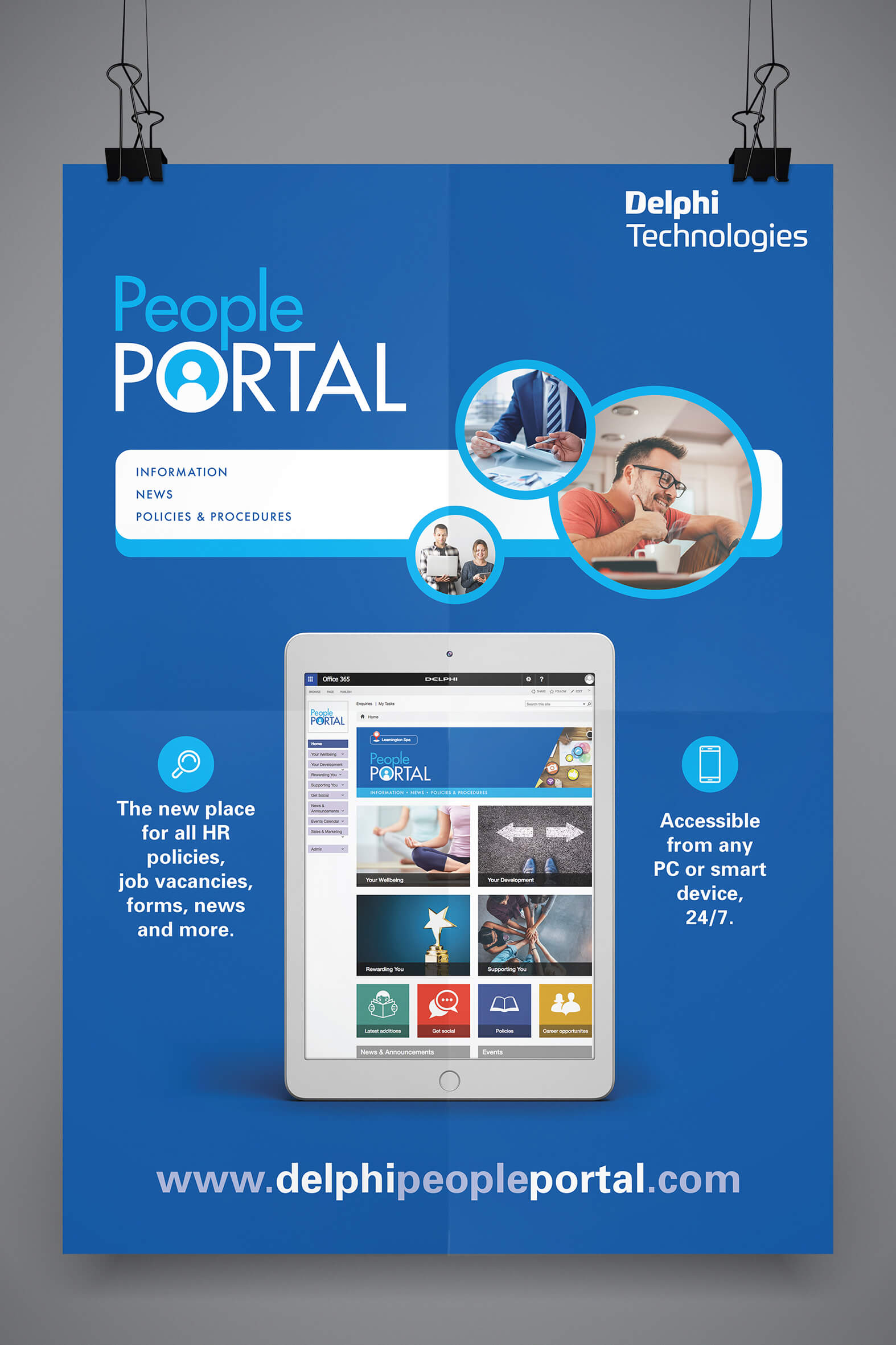 WEB DESIGN | GRAPHIC DESIGN | BRANDING | MARKETING
Create Onsight are an independent creative, web design, graphic design and branding agency.
We have an infectious enthusiasm for making things, solving problems, building brands and, most importantly, having fun doing it.
We've designed everything from branding and company logos for startups, to strategic marketing campaigns, to web design for e-commerce, to graphic design for brochures, leaflets and annual reports... the list goes on!
Need a new logo, brand or website for your business? Contact our Creative Director, Leigh at design@createonsight.co.uk or by using the enquiry form at the bottom of this page.